CGI Russia is a local part of the global climate management system
World Economic Forum (WEF) — Climate Governance Initiative (CGI)
CGI Russia is a local part of the global climate management system.
WEF Climate Governance Initiative (CGI).
Appropriate climate risk management solutions hinge upon the development of new management approaches. Through the Climate Governance Initiative (CGI), the World Economic Forum supports raising awareness and developing competencies among boards of directors, allowing them to manage risks more effectively.
Local offices are now being set up in key jurisdictions to bring together directors who can determine effective approaches and processes for climate management in the companies they control.
Eight countries, some of which are G20 countries, are already participating in the Climate Governance Initiative:
Risks posed by climate change:
Physical destruction and asset impairment because of natural disasters
Water scarcity
Economic impact
Destruction of supply chains
Changing behavior and priorities on the consumer market
Reputational risks
Risk of business model transformation due to regulatory changes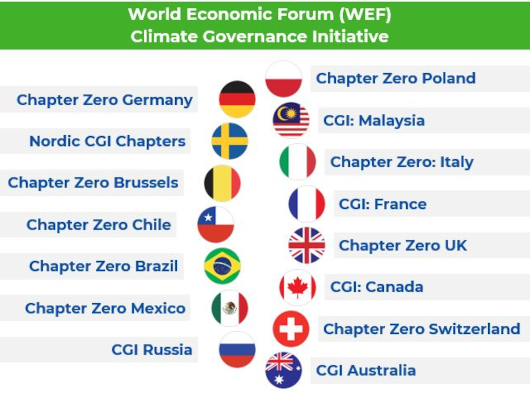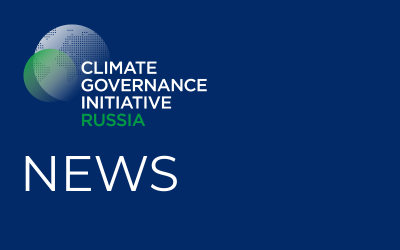 An inaugural Global Summit starts today with a panel including former US Vice-President Al Gore The Climate Governance Initiative aims to mobilise non-executive directors in the face of the climate emergency with the support of a global network of national...
read more