Chairs and CEOs who support us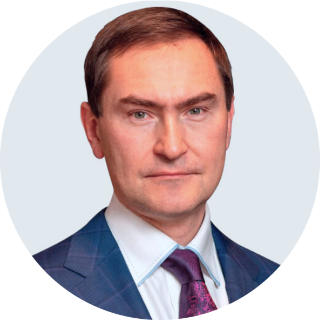 Alexander Vedyakhin
First Deputy Chairman of the Executive Board, PAO Sberbank
«Russia has a long way to go in the coming years – both in terms of adapting to climate change and transitioning to a low-carbon economy. In this context, Sberbank's task as the country's largest financial institution is to both achieve carbon neutrality in its own operations by 2030 and mitigate the climate risks of our clients by assisting them in their ESG business transformation»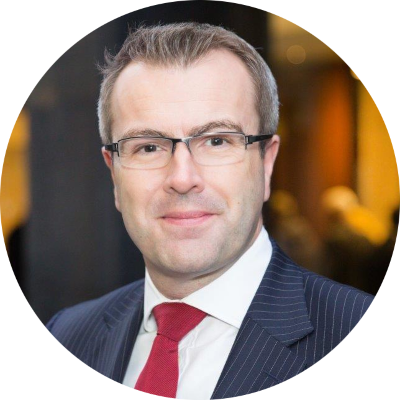 Ian Colebourne
Chief Executive Officer, Deloitte CIS
«We all realize that climate change is re-shaping today's world, giving rise to various risks and opportunities for businesses. Investors, regulators and other stakeholders are now challenging companies to take responsibility by adopting an integrated, strategic approach to addressing the climate emergency. Deloitte CIS is an intellectual partner of the Climate Governance Initiative Russia because we take climate change seriously. Moreover, Deloitte has recently launched its global WorldClimate strategy, which will enable us to drive responsible climate choices both within our organization and beyond»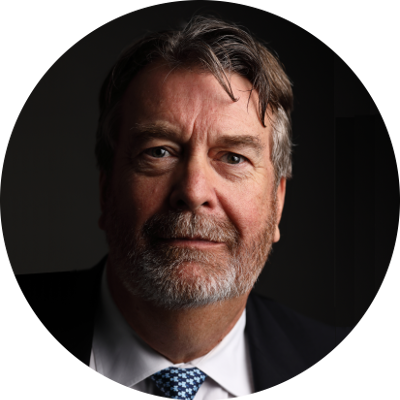 Ed Dowling
Chair, PJSC Polyus
«If corporates fail to take action on climate change now, the implications may be beyond repair. It is comforting to see that businesses are becoming increasingly involved, as climate change continues to be one of the most threatening issues to the wellbeing of our communities and their environments.
At Polyus, we are proud to take part in global initiatives to combat climate change. By reducing our greenhouse gas emissions, continuously evaluating the potential impact of climate change on our own operations, and working in close collaboration with our peers, industry bodies and governments, we aim to accelerate solutions for all»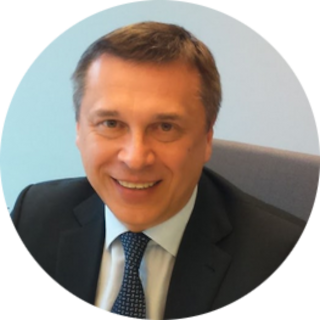 Andrey Denisov
Chief Executive Officer, Russia and CIS, Marsh
«Climate change today is a real financial and systemic risk and companies should have a real climate change strategy to mitigate these risks and to benefit from the opportunities of the climate transformation»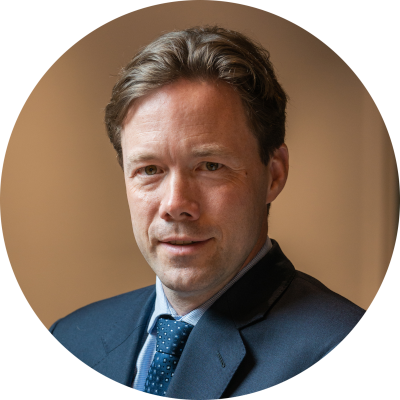 Benedikt Sobotka
Chief Executive Officer, Eurasian Resources Group and Co-Chair, Global Battery Alliance
«Business leaders play a critical role in helping build a more sustainable future and accelerating global collaboration in the fight against climate change. As a global metals and mining company, ERG is in a strong position to support the transition to a greener, low-carbon economy and ensure the supply chains for batteries powering the EV revolution are responsible and transparent. As part of embedding sustainability into business strategies, improved circularity and waste management processes are also key to making a global impact on decarbonisation. We look forward to working with other international corporate sustainability leaders to bring about the systemic reduction in emissions that is required over this decade and beyond»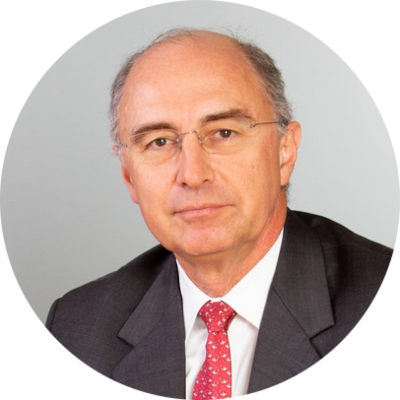 Xavier R. Rolet
Chairman of the Board of Directors of PJSC PhosAgro
«Climate change is a major challenge to global food security as it poses major obstacles to ending hunger and poverty once and for all. Climate policy is a key strategic focus for PhosAgro.
We are deeply committed to ESG principles and have invested heavily in the consistent implementation of our 2020 Climate Strategy and Low-Carbon Transition Plan which sets specific targets and ambitious goals for our Company»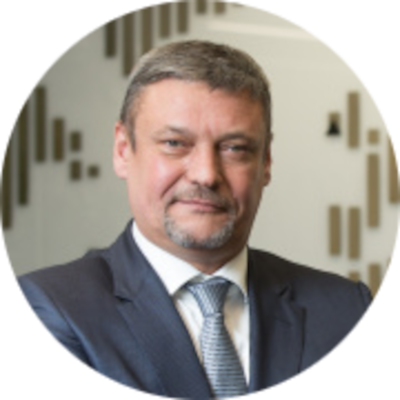 Evgenii Nikitin
Chief Executive Officer, RUSAL
«Doing responsible business is at the core of RUSAL's operations, particularly regarding high environmental standards. Through the use of our low carbon aluminium ALLOW, which has a production carbon footprint five times lower than the industry's average (at the smelter), this is proving transformational for the industry. In addition, our wide range of tools from energy efficiency improvements to innovations such as inert anode, assists us in our pledge to achieve our net-zero goal. As market appetite for aluminium is anticipated to grow by more than 50% by 2050, the industry is looking at pathways to reduce its footprint and we are leading the change in this process»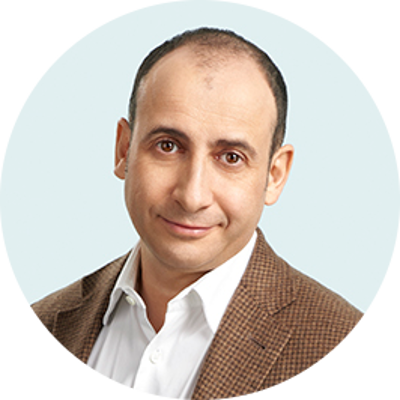 Igor Shekhterman
Chief Executive Officer, X5 Group
«X5 understands the importance of the climate agenda, and therefore assesses each of the Company's projects with respect to its environmental impact and associated risks. As part of its sustainable development strategy, the Company is actively working to reduce greenhouse gas emissions by 30% by 2030 and is committed to becoming carbon neutral by 2050. Last year, we managed to decrease our greenhouse gas emissions per square meter of retail space by 9%, and we will continue actively working in this direction»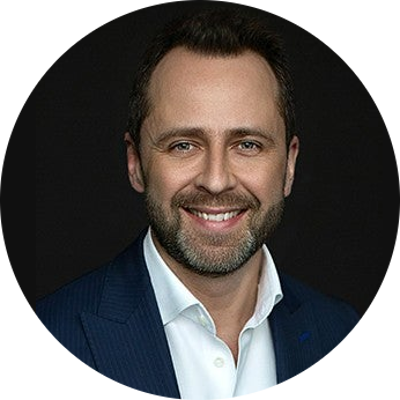 Yaroslav Glazunov
CEO, Korn Ferry Russia & CIS
«Global business leaders today are becoming true visionaries and ideological inspirers of the climate transformation for their companies and, as a result, for the entire world economy. Close attention to environmental issues on the part of corporate owners, a responsible, thoughtful and supportive approach of directors, board members and management teams to this topic can radically affect the speed and quality of environmental transformation of entire industries»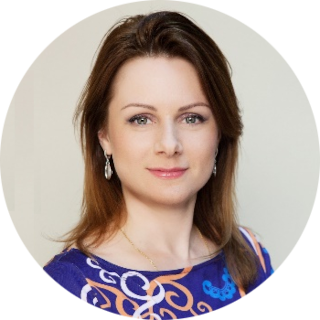 Maria Novokreschenova
Deputy General Director of Horizon CF LLC
«For Horizon, as an ESG consultant for the largest energy and mining companies in Russia, the climate agenda is one of the key aspects in the sustainable development concept. In our work, we try not only to increase the level and scale of information disclosure by Russian corporations, but also to convince companies to implement low-carbon technologies and programs to reduce GHG emissions. Over the past 5-7 years, we have seen a radical change in priorities – key international investors have gone from ignoring climate issues to including climate indicators in the key indicators list when making investment decisions and creating appropriate internal analytical departments.
Horizon CF partners with CGI Russia to expand the climate agenda on the board and management level, building on our 25 years of experience. We hope that this partnership will allow more companies to solve the problem of reducing the negative impact on the planet's climate»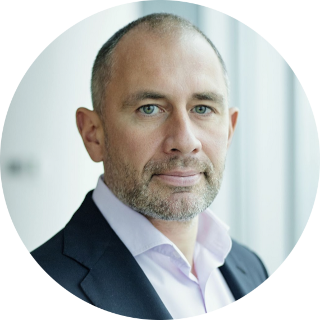 Mikhail Shamolin
President, Chairman of the Management Board of Segezha Group PJSC
«We are closely monitoring the climate change agenda on our planet. From our side, we strive to make a feasible contribution to the common efforts of preventing a climate disaster. Our key objectives include moving the Group to full carbon neutrality by 2025.
As the largest forest user in the European part of Russia, Segezha Group is transitioning to a sustainable model of intensive forest management. 83% of the forest fund we lease is certified according to international voluntary forest certification schemes. We plan to bring this figure to 100% by 2023»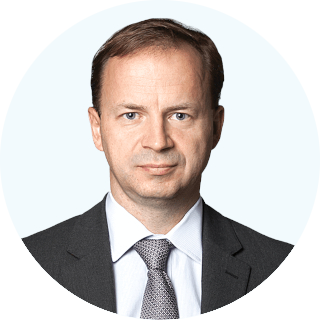 Alexey Ryabinkin
Vice President of the Mikhailov & Partners Group of Companies
«We have leading Russian industrial, energy, transportation companies and financial organizations as our clients. And we see how important the issues of sustainable development and the transition to a low-carbon economy become for Russian business and society. Therefore, we greatly appreciate the opportunity to provide CGI Russia with our support in activities aimed at promoting climate transformation, taking into account the global agenda»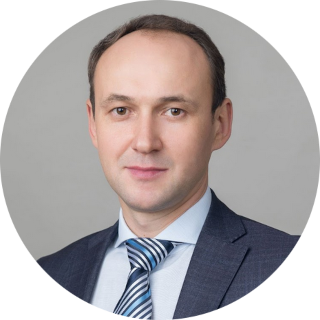 Alexander Shevelev
CEO, PAO Severstal
«The climate change we are facing today is unprecedented in human history. Its negative impact is obvious for sustainable economic development, well-being of society, nature conservation and biodiversity. "Severstal" pays special attention to this problem, and we are not only making great efforts to minimize our carbon footprint, but also trying to involve our partners in joint climate initiatives. In November, Severstal submitted a proposal to the business community to join the Climate Memorandum 'Towards a low-carbon future together' in support of global efforts to prevent further climate change»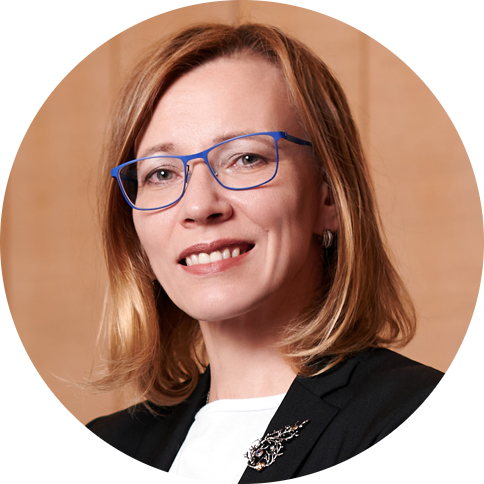 Regina Kuzmina
President of Unilever in Russia, Ukraine and Belarus
«For more than a decade, Unilever has proved by example that sustainability, social impact campaigns and corporate responsibility are at the heart of today's successful business.
In 2021, we launched our updated Compass Sustainability Strategy, which aims to achieve carbon neutrality by 2030. We see that more and more companies are moving towards sustainable development and are ready to take responsibility for the future of society and the planet. We are open to joint partnerships and collaborations for the benefit of future generations. Let's move to new heights together»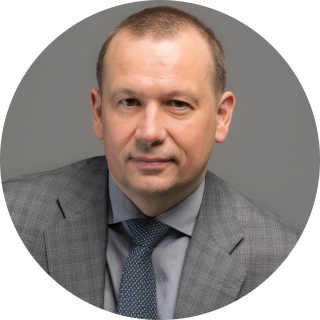 Mikhail Volkov
CEO, Sber Insurance
«Today the world is on the brink of global changes: the current focus on the principles of sustainable development, and the ESG agenda, are forcing markets to transform their approach to project implementation.
If this context is ignored, any company runs the risk of losing its current position and having to resort to its back-up and even its third plan. Despite the fact that insurance is a fairly conservative business, there are no exceptions – even for this sector. We are talking not only about reforming our own development priorities, but about basic competencies – the ability to assess risks.
The necessary competencies are changing due to long-term trends, social and climatic, which affects actuarial models and, accordingly, insurance rates. At the moment, the situation does not encourage the isolation of, or raising tariffs to, companies that have not yet integrated ESG into their work, but the possibility of more favorable tariffs for green enterprises can already be seen»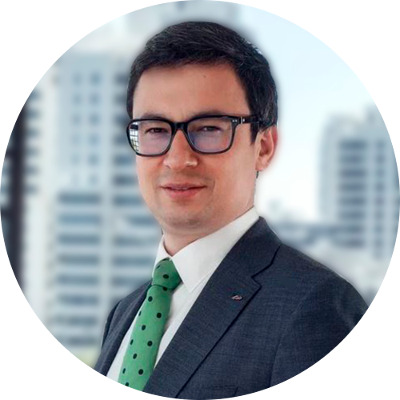 Rustem Ismahilov
CEO, AK Bars Insurance
«The Russian economy and its arteries – the financial system – are already feeling the consequences of the green transformation and the exponential growth in the importance of the principles of sustainable development. These consequences are manifested in increased pressure from stakeholders, primarily regulators and consumers.
The insurance industry takes part in the transformation process playing several important roles: as an institutional investor, as a risk management tool for third parties' risks, and as a market player, an employer and a taxpayer. Ak Bars Insurance is fully aware of its role of a sustainable development evangelist and is happy to be the agent of change and to share its ESG expertise»