Xavier R. Rolet, Chairman of the Board of Directors of PJSC PhosAgro, has joined "Leaders in Support of Climate Transformation" within the Climate Governance Initiative Russia (in collaboration with WEF).
PhosAgro is a vertically integrated Russian company and one of the world's leading phosphate-based ecologically safe fertilizer producers.
Xavier R. Rolet has graduated from the KEDGE Business School with an MSc in management science and finance, then served as a second lieutenant and instructor at the French Air Force Academy, and earned an MBA from Columbia Business School and a post-graduate degree from Paris-based IHEDN (Institute of Advanced Studies in National Defence).
Xavier R. Rolet was the CEO of the London Stock Exchange Group (LSEG) from May 2009 to December 2017. He was the CEO of CQS Management LTD from January 2019 to February 2020. In May 2020, he was appointed a non-executive Chairman of Shore Capital Markets.
In 2015, he was appointed an Honorary Knight Commander of the Most Excellent Order of the British Empire (KBE) by Her Majesty Queen Elizabeth II. He was made a Knight of the National Order of the Legion of Honour of the French Republic by Presidential decree in 2016. He was also awarded the Order of Friendship of the Russian Federation (Orden Druzhby). Xavier R. Rolet is an officer in the Sharifian military Order of Al-Alaoui (Morocco)
Commenting on his support of climate transformation, Mr. Rolet said: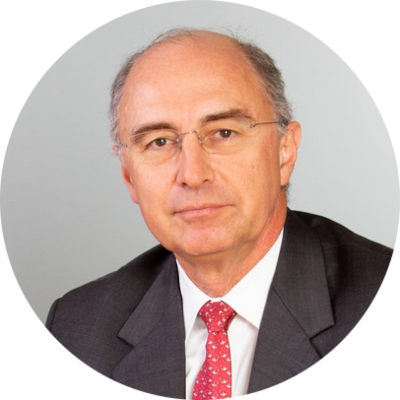 «Climate change is a major challenge to global food security as it poses major obstacles to ending hunger and poverty once and for all. Climate policy is a key strategic focus for PhosAgro. As a major mining company and producer of eco-efficient cadmium-free mineral fertilizers we help farmers achieve consistently high yields in 102 countries on every Continent.
We are deeply committed to ESG principles towards the implementation of 11 of the 17 UN Sustainable Development Goals and have invested heavily in the consistent implementation of our 2020 Climate Strategy and Low-Carbon Transition Plan which sets specific targets and ambitious goals for our Company.
Looking to the future, PhosAgro will continue to cooperate closely with Public authorities as well as the scientific and professional communities to further develop and implement new climate agenda initiatives.»