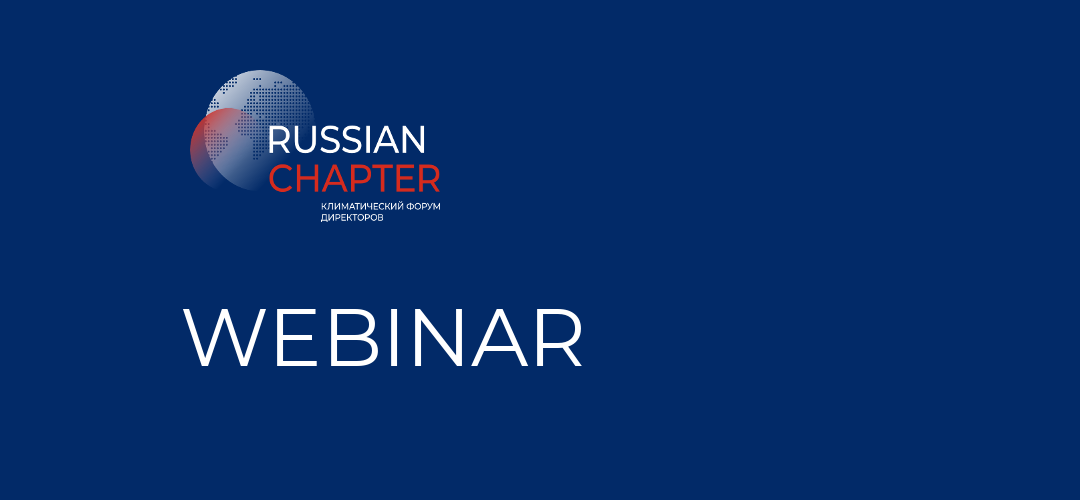 Сlimate Regulation and Disclosure
28 January 2021, 11 am – 12.30 pm
The Russian Chapter of the Directors' Climate Forum, together with DLA Piper and MinterEllison, is honored to invite members of boards of directors, asset management companies, and heads of departments responsible for the climate agenda to participate in a Russian Chapter roundtable.
The topic of the next roundtable will be Climate Regulation and Information Disclosure. Speakers will address global trends related to obligations and expectations for information disclosure that are driving board-level climate governance. The following questions will be considered:
Why are international investors increasingly focusing on how Russian companies report on the risks and expectations of climate change?
How relevant are changes in EU legislation to Russian companies entering global capital markets?
What is the current Russian legislation on the requirements for company management in relation to sustainable development and climate change issues, including the disclosure of ecologically significant information on the activities of companies?
Ukrainian environmental legislation related to the assessment of the environmental impact of the company and its energy efficiency in terms of the responsibilities of the head of the company.
Personal responsibility of the CEO for the consequences of an environmental disaster.
The following experts will speak at the event:

Olga Pascault, Founder and Chair of Management Board at Russian Chapter

Elena Haykin (Sapozhnikova), Founder and Member of Management Board at Russian Chapter

Sarah Barker, Partner, Head of Climate Risk Governance, MinterEllison

Ellie Mulholland, Senior Associate, MinterEllison; Director, CCLI

Oksana Derevyanko, Senior Associate, DLA Piper, St Petersburg

Evgeny Khusakov, Lawyer, DLA Piper, Kyiv

Elena Tarasenko, Founder and CEO at Turner Group
If you would like to attend the roundtable, please register using this link.
Russian Chapter Management Board
---
The Roundtable registration is available till January 27, 18:00.
---
Partners: