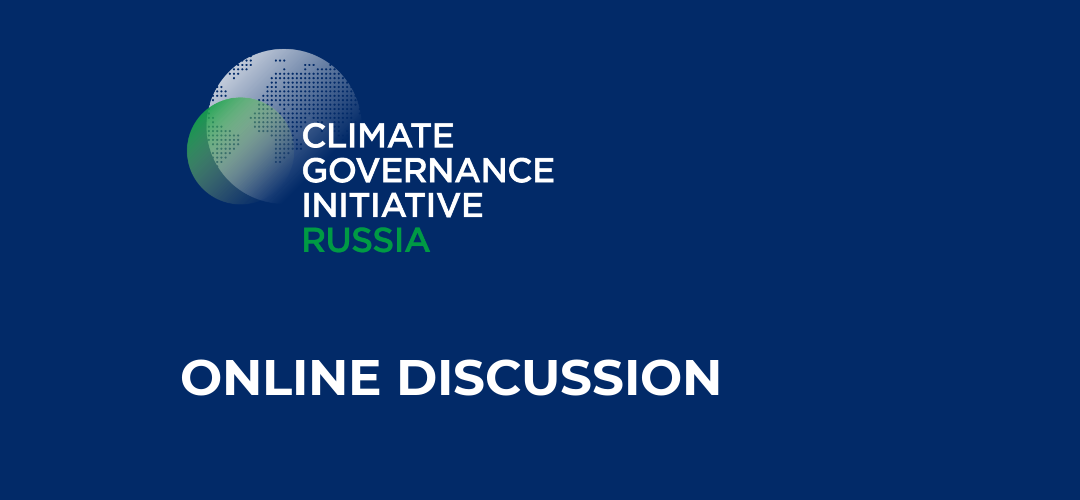 ESG in the context of economic restructuring
April 14, 2022 15:00 Moscow
Global Climate Initiative For Boards with its partner Connected Team (Deloitte, CIS) will hold the invitation-only online discussion "ESG in the context of economic restructuring".
SYNOPSIS:
Since the end of February 2022, the global geopolitical landscape and economic conditions have undergone truly tectonic changes. The new reality presents unprecedented challenges to the boards. Quality corporate governance is of particular importance. The ESG agenda faces new challenges.
QUESTIONS FOR DISCUSSION:
Will the climate agenda remain resilient to external shocks like the current one?
How should governance systems change to improve business resilience?
How to build a social component in a «storm» in such a way as to maintain effective teams and mitigate the socio-psychological consequences for staff?
Given the current circumstances, are there prospects for the ESG approach to find a new footing in the interests of investors and shareholders?
What ESG solutions and standards need to be "import-substituted" by domestic counterparts?
What forecasts cоuld be already made regarding the ESG agenda in 2022-2023, and what impact will current situation have on the long-term strategy of companies?
INVITED SPEAKERS: Sberbank, PhosAgro, Polyus, Connected Team (Deloitte, CIS), Marsh, Horizon KF, Rusal, VEB.RF.
MODERATORS:

Olga Pascault, co-founder, Global Climate Initiative For Boards

Elena Haykin Sapozhnikova, co-founder, Global Climate Initiative For Boards
SPREAKERS:

Dmitry Aksakov, Vice-President, VEB.RF

Irina Bakhtina, Director, Sustainable Development, RUSAL

Victor Drozdov, Director, Business Communications and Investor Relations, PJSC Polyus
Ivan Kukhnin, Partner, Connected Team (Deloitte CIS)

Tatiana Mitrova, Member of the Boards of Directors, Schlumberger and NOVATEK

Maria Novokreschenova, Deputy General Director, Horizon CF LLC

Alexander Sharabaiko, Deputy CEO, PhosAgro
By invitation only. For participation please contact info@cgi-russia.ru
---
Partners: