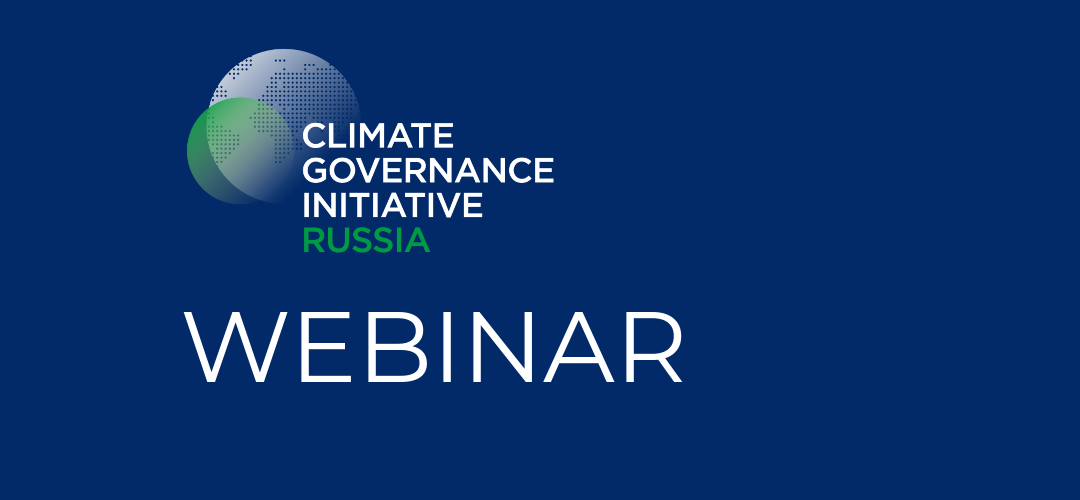 The Role of the Banking Industry in Facilitating Climate Change Mitigation and the Transition to a Low-Carbon Global Economy
13 May 2021 11:00-12:30 am Moscow time
The Climate Governance Initiative Russia, in partnership with general partner – SberBank, is delighted to invite board members, asset managers, chairs and members of audit and risk committees to the discussion «The Role of the Banking Industry in Facilitating Climate Change Mitigation and the Transition to a Low-Carbon Global Economy» on 13 May 2021 at 11:00-12:30 am Moscow time.
Against the backdrop of regulatory uncertainty voluntary action by the banking industry has potential to facilitate climate change mitigation and the transition to a low-carbon economy.
Chairs, CEOs and board members of the largest Russian and international banks together with the Central Bank of Russia will share their views about the relationship between the banking industry and climate change by focusing on three hallmarks of banking business, namely risk assessment, financing, and profiteering.
We will also discuss how banks in their roles as creditors, investors, advisers and heads of supply chains can influence the business practices and greenhouse gas emissions of other corporate actors.
Additionally, our panelists will share their views on how exponential corporate emissions reductions could flow from bank practices that influence client and supplier networks in an ever-widening web. Board members will discuss how environmental regulation – both soft and hard – can mobilise the full potential of the banking industry.
Moderators:

Olga Pascault, Chair of the Management Board, Climate Governance Initiative Russia

Elena Haykin (Sapozhnikova), Member of the Management Board, Climate Governance Initiative Russia
Speakers:

Tatiana Zavyalova, Senior Vice President for ESG, Sberbank

Andrey Yakushin, Head of Corporate Affairs Development Division, Bank of Russia

Natalia Tretyak, First Vice President of Gazprombank

Regina von Flemming, Independent Director, Sovcombank

Ekaterina Trofimova, Risk Advisory department Partner and CIS Financial Services Industry Leader, Deloitte CIS

Mikhail Chaikin, CEO, ING Bank(Eurasia) JSC
The event will be held online.
To attend the discussion please register below.
---
Partners: